City of Glasgow College construction date set
January 25 2012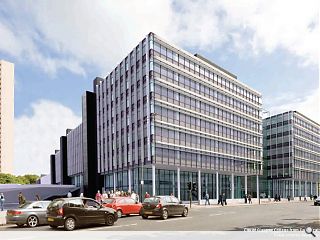 Construction of a
huge new college in Glasgow
has been slated for the summer of 2013 following a decision by the Scottish Government to commence procurement works.
This has seen the design, build, finance and maintenance costs associated with the build handed to a private sector special purpose company which will work with the College to ensure capital costs are repaid over a 25 year period through a "unitary charge" applied following completion.
The Scottish Funding Council have committed up to £193m to the project with a further £5.67m being invested directly by the college.
80% of the required accommodation will be built on the site of the existing Allan Glen building in a new build block fronting Cathedral Street, designed by Atkins..
It is projected that this development alone could introduce up to 10% of additional pedestrian activity to the once bustling thoroughfare, linking the medieval High Street to the commercial core.
The scheme is scheduled to be delivered by 2016.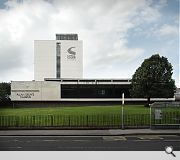 The Allan Glen campus as it exists currently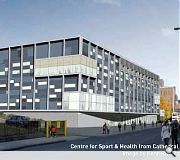 This Strathclyde University sports centre, a separate development, will rise on an adjacent plot
Back to January 2012