Collective Architecture director prepares for charity climb
January 4 2012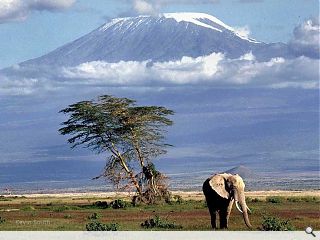 Collective Architecture director Chris Stewart has a mountain to climb to meet his New Year resolution, a sponsored climb up the highest mountain in Africa – Kilimanjaro.
The sponsored trek is being undertaken as part of a fundraising bid for Funding Neuro, a charity seeking treatments and cures for neurological conditions.
Stewart said: "In mid-January I will be climbing Kilimanjaro in support of Funding Neuro to raise funds to research a cure for Parkinson's disease. Jennifer Reoch (current Miss Scotland) and Gavin Hastings (former Scotland rugby captain) will be joining our party and collectively we hope to raise over £200,000.
"Funding Neuro was founded by Bryn Williams who has Parkinson's disease and will also join us in our climb.
"If you are able to
make a donation
I would be very grateful. If you are not able to make a donation, which is understandable in the current financial climate, please just give your support."
Stewart is currently 19% of the way toward his £3,000 target.
Back to January 2012