A very Merry Christmas is on the cards
December 22 2011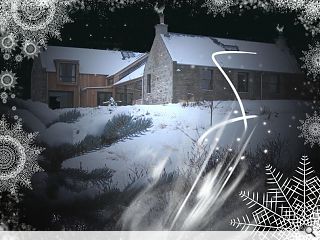 Snow might be in scant supply this Christmas but flurries of a different kind have been rustled up courtesy of a slew of digital greetings cards.
Tech savvy graduates at the Glasgow School of Art lead this pack with an animated digital e-card created by Timur Tugalev and Gibran Farrah.
David Narro Associates meanwhile plumped for a snowbound recreation of one of their recent projects.
Season's Greetings from the GSA from The Glasgow School of Art on Vimeo.
Back to December 2011