Seoul Twin Tower scheme faces redesign amidst outcry
December 13 2011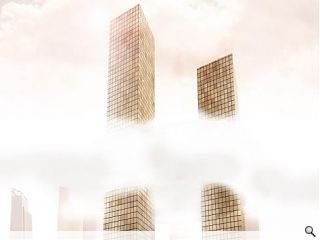 Dutch architectural group MVRDV are considering a redesign of a controversial twin tower design which some have likened to a representation that felled the World Trade Centre on 9/11.
Concern has been raised by some that a 10 storey "pixelated cloud" linking the 27th floor of the development, resembles the fireball which engulfed the WTC.
Jan Knikker, a spokesperson for the firm said the designs: "have been widely published in Asia and Europe without anyone noticing a resemblance. Once the plan was published in the U.S, the controversy started."
In a statement MVRDV said of the design: "The Cloud was designed based on parameters such as sunlight, outside spaces, living quality for inhabitants and the city. It is one of many projects in which MVRDV experiments with a raised city level to reinvent the often solitary typology of the skyscraper.
"It was not our intention to create an image resembling the attacks nor did we see the resemblance during the design process. We sincerely apologise to anyone whose feelings we have hurt, it was not our intention."
Yongsan Development Co, cognisant of the 'negative attention' surrounding the design has since stated there is "nothing finalised about the design".
Back to December 2011