Consultation to be held on new Dumfries & Galloway hospital
December 7 2011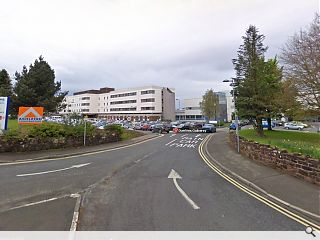 A formal consultation is to be held into plans to erect a £200m replacement for the existing Dumfries & Galloway Royal Infirmary.
The 12 week consultation will take place between January 5 and March 31 2012 and involve a series of public drop in sessions across the region.
A number of "invite us" will also be held for the benefit of specific groups and organisations so that they may speak directly with project leaders.
Chief Operating Officer Jeff Ace said: "This is a very exciting time for NHS Dumfries and Galloway as we work to create a state-of-the-art hospital that is fit for the 21st Century and will serve our region for future generations.
"I take the opportunity to encourage as many people as possible to get involved in this robust and thorough consultation process."
A
2008 plan to refurbish and extend the existing 1975 hospital
was discounted owing to the logistical and financial challenge of design and construction around a working hospital.
Back to December 2011