Carbon Trust launches Low Carbon Building Awards
December 2 2011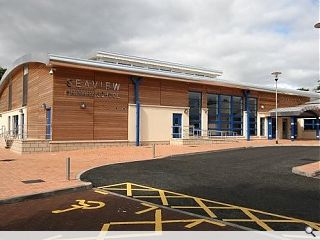 Urban Realm has teamed up with The Carbon Trust Scotland to issue a call for entries in the Carbon Trust Low Carbon Building Awards 2012.
Up for grabs next year are awards for both refurbished and new build projects demonstrating delivery of reduced energy demand and emissions, sustainability and quality of occupant experience.
Designed to honour organisations involved in the design and construction of low carbon buildings, the awards will be judged based on each submission's project management arrangements, procurement processes, design features, costs and sustainability of the construction process.
Past winners include Angus Council in the new build category for Seaview Primary School in Monifieth, Angus, and MPD Ltd in the refurbishment category for Carnbooth House Hotel in Carmunnock
. Both schemes were identified as having focused on the advantages of specifying low carbon solutions early in the design process rather than rather than as a later consideration.
Paul Wedgwood, manager, Carbon Trust Scotland, commented: "There have been many exciting and innovative builds and refurbishments taking place over the last two years, especially as technology and our understanding of low carbon deliverables develops. I would encourage anyone involved in such a project to step up for recognition – although I have no doubt we're in for a tough competition!"
Any building commissioned or delivered in Scotland since January 2010 is eligible for entry. Submissions must be received no later than 20 January 2012 and winners will be announced at an awards dinner to be held on 22 March 2012.
Further competition information, including an application form, can be obtained from the
Carbon Trust
or by emailing carbontrustbriefing@smarts.co.uk.
Back to December 2011