Christmas Turkey comes early for BDP
November 30 2011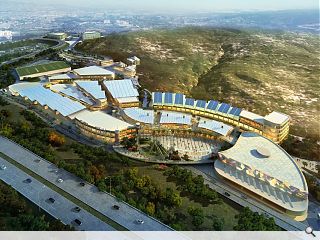 BDP has revealed its masterplan for the Turkish city of Izmir for local developer Megapol who aspire to establish a new shopping and leisure destination for the region.
Dubbed the Vaha Project it will occupy a constrained site sandwiched between a major arterial road and the foothills of nearby mountains, with several streams adding further complications for the design team.
Ultimately it will house some 175,000sq/m of retail, leisure, education, social and religious buildings in a series of 'island destinations' linked by bridges and landscaped pedestrian routes.
A central feature events space overlooked by cafes and restaurants will act as a focal point for the whole development.
It will be complemented by an anchor fun park to the sites eastern edge developed in collaboration with Los Angeles based Utopia Entertainment.
BDP have produced the masterplan and concept design for the scheme with local practice EPIG providing design assistance.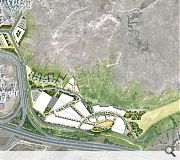 Izmir is Turkey's third largest city
Back to November 2011