Granite Web and Winter Garden vie for Aberdeen gardens supremacy
November 24 2011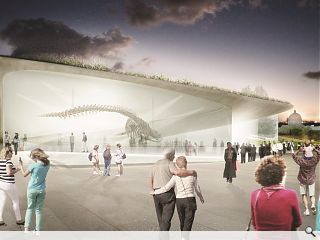 A jury tasked with selecting a winning design to be put forward for a plan to revitalise Aberdeen's Union Terrace gardens have left two schemes in the final running – The Granite Web and Winter Garden.
The schemes were numbered one and two respectively in the anonymous competition with their designers now being tasked with furnishing additional detail on their plans prior to a winner being announced in the New Year.
Competition organiser Malcolm Reading, commented: "The jury's unanimous decision at this stage is that further clarification work should be done by two design teams. This clarification is in the spirit of the competitive process and will allow the jury to crystallise their thoughts on each team's respective key features and provide a clearer basis for a final decision on an outright winner.
"This is not an unusual situation for such a complex design challenge. The jury is trying to fully understand all aspects of the two schemes and, in particular, to test the durability of the respective concepts."
It is by no means certain that the winning entry will ever be realised however with cash strapped Aberdeen City Council keen to pass the buck for the controversial scheme onto local residents via a referendum.
A decision on whether to go down this route will be made in December.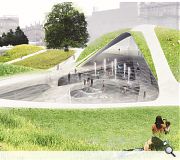 The Granite Web looks great in visuals but critics have questioned how well it would translate to reality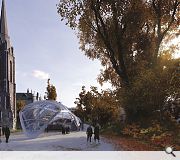 The Winter Gardens scheme got the public nod
Back to November 2011