Councillors approve £4.4m Perth City Hall demolition
November 16 2011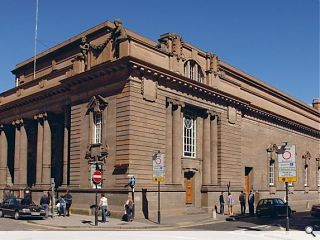 Councillors in Perth have approved plans to splash out some £4.4m in a complex demolition operation to clear the city's B listed City Hall – in order to create room for a new square.
The imposing building, built in 1911, has lain empty for the past five years since the Council constructed a new concert venue.
In order to justify the bill to taxpayers officers have quoted statistics from consultants hired by the council of an additional spend per person per visit of £23 - projected from an assumed increase in visitor numbers and stay lengths.
They also argue that swinging a wrecking ball onto the
baroque edifice
will open up vistas to St John's Kirk and neighbouring buildings whilst providing valuable open space.
Opponents argue that demolition will be expensive, unsustainable, contrary to planning policy, detract from the conservation area, and result in the loss of an important landmark building.
The report stated: "The Council believes provision of commercial/retail or cultural uses through re-use of the City Hall will deliver less net benefit to the economy and community given higher development and operational costs."
Final go ahead for the demolition now rests with the Scottish Government, who will
base their decision on a recommendation from Historic Scotland
.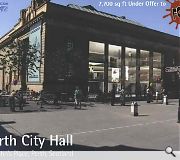 Alternative plans for refurbishment and reuse have been discounted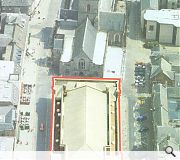 The cleared site will make way for a new public space
Back to November 2011