Austin-Smith:Lord draft "robust" business plan in wake of redundancies
November 10 2011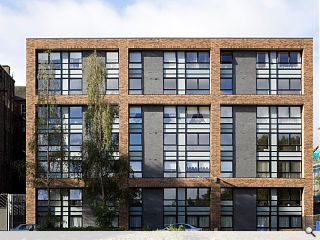 Austin-Smith:Lord have drawn up a "robust" business plan to take the practice forward following the suspension of a "major project" in the Middle East.
Payment delays brought on by that suspension have directly led to 70 redundancies, five of which will come from the practices Glasgow studio.
An Austin: Smith Lord spokesperson told Urban Realm in a statement: "We have prepared a robust business plan to accommodate this hiatus. The plan has necessitated redundancies across our UK offices, including five redundancies in the Glasgow studio.
"It nevertheless includes appropriate resourcing allowances for current and planned commitments with our team of 22 in the Glasgow studio continuing to work on a range of exciting projects throughout the country."
Austin-Smith:Lord opened an Abu Dhabi office late last year on the back of a commission win for a major arts and cultural project. It is thought that this scheme is at the root of the firm's present difficulty.
Back to November 2011