Scottish population believed to have hit record high
October 27 2011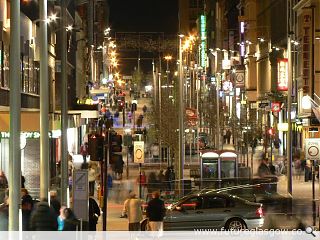 The number of people today resident in Scotland could have exceeded the previous record set in 1974 when 5.24m called the country home – according to the National Records of Scotland.
The statistics agency believes that the benchmark figure was surpassed earlier in the year, projecting that population growth remains on track to hit a new high of around 5.76m by 2035.
They caution however that an official announcement must wait until the results of a census count are published next year.
Statisticians attribute their raised forecast to a high birth rate and growing levels of migration in 2010 from previous estimates made in 2008.
Kirsty Maclachlan of National Records of Scotland said: "These factors have raised the starting-point for our new figures. They also suggest that Scotland's population will continue to rise."
Demographers note
that though the population of under 16s and those of working age will increase by 5% and 7% respectively both groups will be massively outstripped by the growth in those of pensionable age – up 26%.
The UK population as a whole is expected to grow to 73.2m by 2035.
Back to October 2011