Scottish Agricultural College progress Auchincruvie masterplan
October 25 2011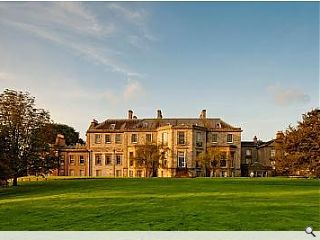 The Scottish Agricultural College has placed its Oswald House building at Auchincruvie estate, near Ayr, on the market for offers over £1m following the College's decision to relocate to its Ayr riverside campus.
A masterplan envisaging construction of a new village of up to 495 homes on surplus elements of the surrounding estate have already been approved in principle by South Ayrshire Council.
It would see 60,000sq/ft of business and research space, a golf course and equestrian centre built on 38 acres of land around the property in conjunction with AWG Property.
The house itself would likely be transformed into a new luxury hotel and wedding centre.
Oswald House, constructed in 1767 by Robert Oswald, features Robert Adam interiors and is Grade A listed.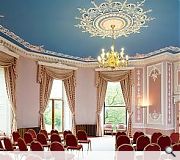 Principal rooms have been designed by Robert Adam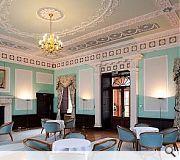 Woodland copses, an ornamental garden and an arboretum will be retained
Back to October 2011