Beauly-Denny power line rejected by Stirling Council
September 27 2011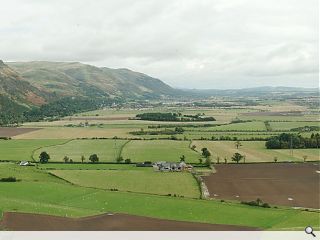 Plans to erect an electricity transmission line across some of Scotland's most spectacular natural beauty have been rejected by 200 attendees at a public meeting organised by Stirling Council.
Despite having already been approved by the Scottish Government, Scottish Power must work with the council to mitigate its impact on the area – a requirement which prompted the meeting.
Scottish Power claims it can meet its obligations through a mixture of camouflage paint on the towers and planting around their bases but has ruled out undergrounding as prohibitively expensive.
Speaking to the BBC councillor Calum Campbell said: "When you have 50-metre-high towers, I'm afraid planting trees and painting the pylons is not effective visual mitigation."
Campbell is calling for the Scottish Government to insist on undergrounding the line as a condition of consent.
Scottish Power and Scottish and Southern Energy plan to begin erecting the line in 2014 for completion by 2020.
600 pylons up to 50m in height will be erected along the 137 mile route, connecting renewable energy hotspots in the Highlands to areas of demand in the central belt.
The controversy follows a design
competition launched by the RIBA
to design a new breed of electricity pylons, first conceived back in the 1920s.
Back to September 2011