Audit Scotland report finds planning reform has failed to speed up applications
September 15 2011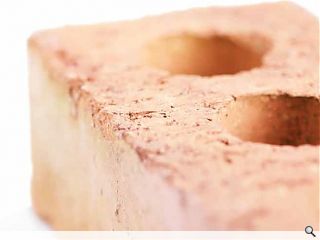 A much vaunted overhaul of Scotland's planning laws has failed to deliver the hoped for reduction in the time taken to decide planning applications, a report by
Audit Scotland
has found.
Despite a 29% drop in volume over the past six years the report, 'Modernising the planning system', found that the cost of processing each application had risen by 17%.
Between 2004 and 2010 the shortfall between these rising costs and declining income generated from fees widened from £6.7m to £20.8m.
John Baillie, Chair of the Accounts Commission, said: "The time taken to decide planning applications is not reducing and the gap between income and expenditure is widening and becoming increasingly unsustainable."
The
modernised planning system
came into effect on August 3, 2009.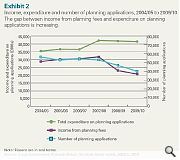 Income and applications have dropped - just as expenditure has risen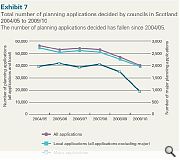 major applications have been disproportionately affected by the downturn
Back to September 2011