UK construction orders register sharp contraction
September 2 2011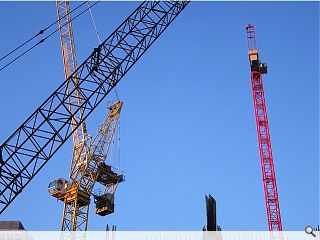 Figures published by the Office for National Statistics have revealed a dip in new construction orders of 16.3% versus the first three months of the year to reach the lowest volume since 1980.
The figures have fuelled fears that the UK could be on the brink of a double dip recession with contractions registered in both housing and civil engineering. Only commercial activity registered a slight increase.
Construction Products Association Chief Executive Michael Ankers said: "This is an alarming set of figures at a time when the economy is already slowing and the construction industry is seen as having a major part to play in rebalancing the economy. Whilst the fall in public sector orders of 30% is no surprise given the cut back in public sector spending, it is particularly alarming to see the fall in new orders for private sector construction – down 8% on the first quarter of the year and 10% down on the same quarter last year.
"Government has to take these figures very seriously and whilst maintaining its commitment to addressing the country's long term budget deficit it needs to find ways to bring forward some of the key infrastructure projects that will help stimulate economic growth. It also needs to continue to keep pressure on the banks to make finance available for house purchase and other investments. Finally, it should ensure its planning reforms are not blown off course by those whose agenda is not focused on ensuring a sustainable economic recovery in this country."
Image taken by Marius Watz.
Back to September 2011