Fire guts historic Edinburgh terrace
August 31 2011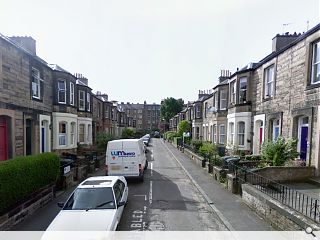 A fire has ripped through a Hazelbank Terrace in the Shandon district of Edinburgh this morning, gutting two properties and forcing dozens of families to be evacuated from their homes.
One woman was taken to Edinburgh Royal Infirmary suffering from smoke inhalation.
The conflagration took hold at around 05:20 and quickly spread as fire crews, numbering 43 personnel at their peak, battled against narrow streets and the poor fire design of the colony style buildings to control the blaze.
A spokeswoman for Lothian and Borders Fire and Rescue Service said: "It is quite a large fire. The fire spread into the roof space and the roof collapsed on one of the properties."
It is believed the blaze was started by a chip pan fire.
Back to August 2011