Edinburgh councillors back-pedal on "bonkers" trams decision
August 30 2011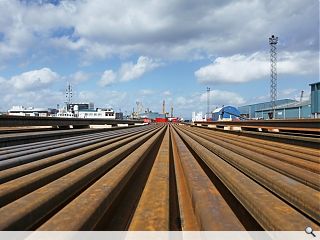 A controversial decision by Edinburgh Councillors to
terminate the planned tram system at Haymarket
could be revisited after First Minister Alex Salmond warned he may withhold £60m in funding.
This has prompted the city's Lord Provost to convene a special meeting on the subject on Friday to discuss the shambles brought about after councillors balked at borrowing an additional £230m to route the line to St Andrews Square.
Salmond's threat is thought to represent a material change in the circumstances that led to their earlier decision as the financial circumstances may now no longer stack up in favour of the Haymarket option.
The Labour amendment to terminate trams at Haymarket was backed by the Tories with the SNP abstaining. Lib Dems are calling for the decision to be revisited.
Back to August 2011