Poll suggests housing tops public's capital investment wish-list
August 22 2011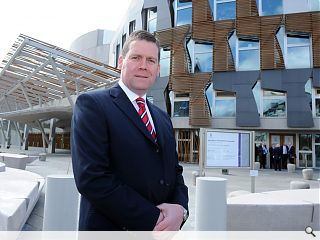 A new poll suggests that housing is the Scottish public's chief concern when it comes to public capital investment, implying voters desire to have a roof over their head trumps the need to provide schools, hospitals and transport infrastructure.
The findings emerged from a poll commissioned jointly by the Scottish Building Federation and Chartered Institute of Building Scotland which questioned over 1,000 adults. Both organisations have been campaigning for more public money to be allocated toward the provision of affordable housing.
When quizzed as to which sector ought to be the chief beneficiary of public capital investment, 39% plumped for housing, 25% schools,19% hospitals and a paltry 4% championed infrastructure..
These statistics were reflected in the Scottish Government's pet infrastructure project, the Forth replacement crossing, which fared particularly badly in the poll. Just 1% of those asked named it as their first choice project – even in areas directly served by the bridge..
Scottish Building Federation Chief Executive Michael Levack said: "If Scottish Ministers were to allow funding allocations for housing, schools and hospitals to suffer because of a determination to press ahead with particular infrastructure projects funded purely through the public purse, this poll shows they would be seriously out of step with what the public wants to see their money spent on."
Back to August 2011