Foster submits detailed designs for Apple's 'flying saucer' campus
August 15 2011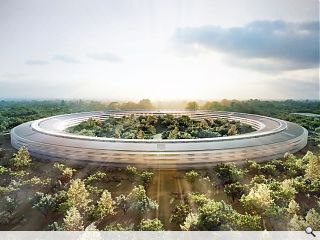 Foster + Partners, alongside engineering firm Arup, have published detailed renderings and floor plans of their ambitious 'flying saucer' campus design for Apple in suburban Cupertino, California.
Officially given the uninspired moniker of 'Apple Campus 2' and unofficially referred to as the 'applesaucer', the 2.8m sq/ft doughnut will house research facilities, underground parking and its own 'energy centre'.
Steve Jobs, mastermind behind the ambitious project, intends to harness the firms experience in the retail sector to fabricate the largest pieces of glass in the world to dress the curving façade.
Described as an integrated 21st century campus surrounded by green space, the development will include a separate fitness centre and auditorium within the estate grounds.
Groundworks are scheduled to commence next year on the build with completion pencilled in for 2015.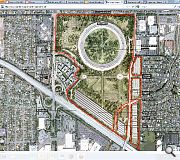 A series of sheds and warehouses will be levelled to make way for Apple's hi-tech vision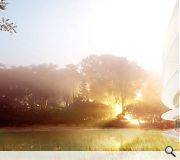 Huge (and hugely expensive) curved glass panels will skirt the facade circumference
Back to August 2011