Will Alsop departs RMJM to front new design studio
August 8 2011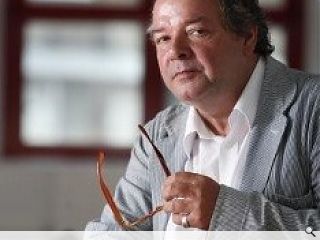 Two years after his abrupt
departure from Archial
to join RMJM idiosyncratic architect Will Alsop is going back to his roots with the establishment of a new independent creative studio.
Offering graphic and product design in addition to architectural services Alsop will bring with him several other former RMJM employees – notably Scott lawrie with whom Alsop will be partnering.
Continuing to operate from the existing Will Alsop at RMJM office, a custom built Battersea studio complex, the new studio will form part of a creative hub that will include events and debates.
RMJM chief executive Peter Morrison said in a statement: "We have been in discussion with Will and Scott for some time and all parties feel that this is the best way forward. Will and Scott have played an important role internationally for the firm and are undoubtedly architects with enormous talent and an excellent reputation.
"We are extremely grateful for their contribution to the business over the past two years and whilst I understand their desire to start something new, our intention is to continue to work together on a number of ongoing projects."
Back to August 2011