Roses Design Awards entry deadline extended
July 22 2011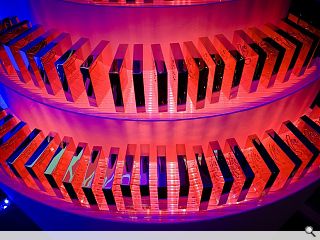 The Roses Design Awards
, sponsored by Urban Realm, have extended the entry deadline for submissions to Friday, July 29.
Established to enable architectural practices to demonstrate their talent and skills to peers and clients for the work they have produced in the last year the awards provide the perfect platform to celebrate success.
Deliberating upon the winners this year will be a panel comprising Chris Abell (Abell Nepp), Hendrick Heyns (Allies and Morrison), Patrick Thesis (Thesis and Khan Architects), Tim Tolcher (Carey Jones) and John Glenday (Urban Realm Magazine).
Who knows, you may even walk away with a coveted Rose Design Award trophy for 2011.
To arrange your extension please contact Lyndsay Wilson, Lyndsay.wilson@carnyx.com.
Back to July 2011