St Kilda to be digitally documented
June 27 2011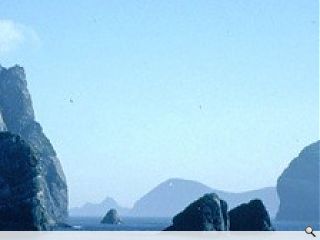 The UNESCO World Heritage site of St Kilda is to be recorded for posterity by a team of experts from Historic Scotland and the Glasgow School of Art.
This process will see state of the art laser scanners shipped out to the remote locale, 41 miles offshore.
In a process lasting two years the team will scan the geography of the island together with the remaining blackhouses and dwellings together with the archaeological remains of the Amazon's House and Callum Mor's House.
Each location will be rendered in millimetre perfect detail in order to allow changes in the structures to be monitored. They will be combined with 360 degree photography to create a detailed 3d model.
It forms part of the Scottish Ten project, a bid to assist conservation and management of Scotland's five international heritage sites alongside five international locations.
Doug Pritchard, Head of Visualisation at Glasgow School of Art said; "Many parts of the islands are inaccessible by foot so we are looking at accessing a number of areas that have never been surveyed before which could provide some really interesting material about the island and how it developed."
Back to June 2011