Building industry queries government claims of a construction boom
June 22 2011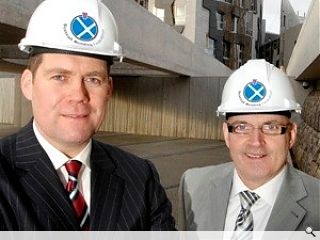 Scottish Government statistics claiming a 10% rise in employment within the construction sector over the past year have been questioned by the Scottish Building Federation.
The Federation highlighted stats from the UK Insolvency Service which showed a 66% rise in Scottish building firms going bankrupt as 154 construction firms went bust.
Struggling to reconcile these conflicting figures Michael levack of the Scottish Building Federation said: "The Scottish Government has done good work to support the construction industry in recent times by transferring funds to the capital heading of the Scottish budget for investment in major construction projects.
"But I genuinely struggle to reconcile an apparent boom in construction industry employment over the past 12 months with the reality many of our members are facing.
"The figures just don't add up."
Back to June 2011