Pickles moves to save Liverpool's Welsh Streets
June 20 2011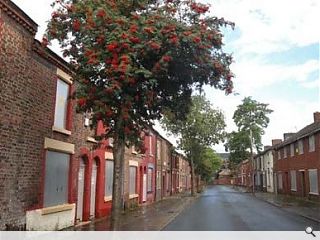 Communities Secretary Eric Pickles has moved to save Liverpool's Welsh Streets, birthplace of Ringo Starr, from the wrecking ball.
Pickles' intervention requires the council to carry out an Environmental Impact Assessment to be carried out on the 271 affected two-up two-down properties.
This obliges the Council to consider renovation and refurbishment for the area, which is badly in need of regeneration.
William Palin, secretary of SAVE Britain's Heritage, welcomed the decision, saying: "This is a massively important decision which could spell the end of fast-tracked mass demolitions.
"At last, Liverpool Council's draconian approach to flattening neighbourhoods without full planning scrutiny has been challenged.
"This will finally force the council to look at alternatives to demolition and we hope that this will open the way for individuals, housing co-ops and developers to take on and renovate these houses and reverse years of council-sponsored decline."
Back to June 2011