Reiach and Hall to design Maggie's Lanarkshire
|
Send to friend
September 20 2004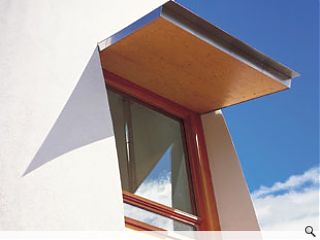 The charity, Maggie's Cancer Caring Centre, has appointed Reiach and Hall as architect for its' new support centre at Wishaw Hospital,
following the voluntary liquidation of the initially appointed architects, Ushida Findlay.
A spokesperson for Maggie's Centre was keen to stress that the charity had not lost money because of the change. "The partnership between Maggie's Centre and Ushida Findlay had not been formalised and no funding has been lost through this process. Maggie's wishes Ushida Findlay well in resolving their circumstances."
Reiach and Hall will join the likes of Frank Gehry, Richard Rogers, Daniel Libeskind and Zaha Hadid on the list of big-name architects to be commissioned by Maggie's Centre. The Edinburgh practice are also currently working on a £10 million cancer research centre for the University of Glasgow and Cancer Research UK, at the University's Garscube Estate.
Pictured: The Dundee Maggie\'s Centre by Frank Gehry
Back to September 2004