Stewart Milne commence work on low carbon Inverness housing
May 31 2011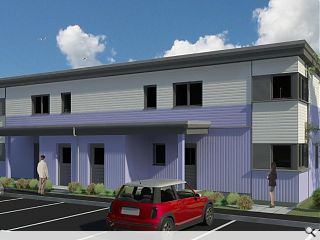 Stewart Milne Construction has commenced work on 50 new low carbon homes in Inverness for Servite Housing Association and Highland Council.
The work will see a range of one to three be bedroom properties built using closed panel timber frame construction, to provide high standards of insulation and air tightness.
Designed by Colin Armstrong Associates the energy efficient solution is designed to meet the Ecohomes 'Excellent' standard based on environmental performance, health and safety and quality of living.
This will see installation of various energy saving features such as a biomass boilers and green roofs.
Bill Imlach, managing director of Stewart Milne Construction said: "This is our first project in the North with Servite Housing Association and we will be working very closely with them and Highland Council to meet the very high standards that need to be achieved.
"Both organisations have signalled their intent for the future by bringing these low carbon homes to the affordable housing sector, and with our expertise and experience, we are confident that we can deliver the project on time and on budget."
The scheme is scheduled to complete in April 2012.
Back to May 2011