David Porter to retire as GSA's head of architecture
May 30 2011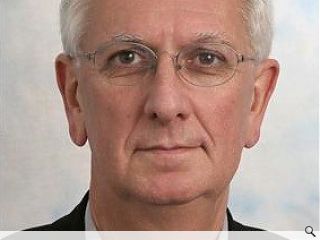 David Porter, the Glasgow School of Art's longstanding head of Architecture has announced his decision to retire from the post he has held since 2000, just as the school embarks on its most ambitious estates development strategy since construction of the original Mackintosh building.
Speaking to Urban Realm Porter explained this timing: "I was born in 1946, my mother never really planned ahead in that respect. It was reaching the retirement date it wasn't a decision with a capital D."
Reminiscing upon his tenure Porter noted that the biggest change to impact the school hasn't been to the estates fabric but the introduction of the computer, Porter noted: "When I came there were lots of drawing boards not really being used computers that were all locked up in a lab, you never know what computers will do if you let them out. We took the risk of getting them out of this lab in the first step.
The difficult debate we had is can you critically use 3d modelling? Most software is not a thinking tool; it's about getting product out fast. It's the opposite of what we do which is about putting very careful attention to the detailed use and critical use to CAD. If something is shown on an image it's got to be talked about, not just dazzle people. If you have a student who's very, very skilled you say Hey Wow, that's it really. But to get beyond that and have a critical discussion of what they've done you need to be very precise about what they're presenting.
"If you're designing a building in Glasgow you get a sky which is Glaswegian, you don't get the one that comes off a program in Texas or somewhere. You actually go through the process of thinking about what you're showing. We try and keep skills in draughtsmanship up, we do life drawing in first year and when I came here the drawing skills were declining and we've gone through a rebalancing. You've got so much more stuff to learn now and the same five years to learn it.
"If I have a regret it's that we've not done enough together as architecture schools. I say that as somebody who has been too bloody busy to do it."
Porter intends to eschew the golf course and remain as busy in retirement as he was at the GSA busying himself with writing two books and possibly taking an honorary professorship at an Australian University. Porter added: "I'll stay involved in education, architectural thinking and the Academy of urbanism as well, I don't think I've got time to even learn golf!"
The GSA is currently advertising for a replacement, Porter's advice to any budding candidates? "Just enjoy yourself as much as possible."
Back to May 2011