Urban Realm takes part in charity M74 cycle ride
May 23 2011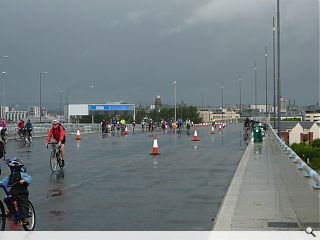 Glasgow's freshest stretch of tarmac has been unveiled snaking its way from Tradeston to Rutherglen and Urban Realm was there to cycle part of its length in advance of an official opening on June 28.
Some 6,000 cyclists and 14,000 runners and walkers braved inclement weather on Sunday roll and amble the 14km route.
Partially elevated the road presents a dispiriting site from the ground but an inspiring one off it with generous skyline views afforded from its ramparts.
The M74 extension is being built by a consortium of four civil engineers; Balfour Beatty, Morrison Construction, Sir Robert McAlpine and Morgan Sindall.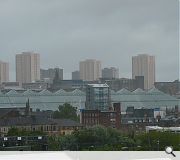 Low lying cloud made for a dramatic backdrop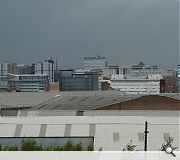 Motorists might struggle to keep their eyes on the road
Back to May 2011