Australia launches hypothetical competition to design new capital
May 23 2011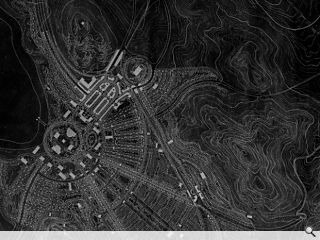 The Australian Institute of Architects has launched an
international competition
for ideas for a new, hypothetical, capital in praise of the 100th anniversary of the existing titleholder – Canberra.
CAPITheticAL is inviting designers, architects, artists and thinkers to imagine what a capital city of Australia would look like if it were to be built today.
Entrants are being invited to consider how the nature of capitals and planned cities is evolving in the face of global challenges such as climate change and urban density.
The competition has been launched to mark the founding of the Australian nation in 1911, an event which preceded the establishment of Canberra following the original design competition – won by American architects Walter Burley Griffin and Marion Mahony Griffin.
That saw 725 metre long wooden boxes containing competition guidelines shipped to a global roster of competition entrants – an exercise which today's organiser's will be spared thanks to the internet.
AIA are backing the competition with a prize fund of AUD$100k and will announce the winner in March 2013, a century after the official naming of Canberra.
Centenary of Canberra Creative Director Robyn Archer said: "Many of the challenges that 2011 entrants will have to take into consideration will be different from those faced 100 years ago; climate change will be at the top of that list, but so will the digital and communications revolution.
"What will remain the same are the universal questions that the original international competitors faced: what does a capital mean, what should it consist of, and is it more than just a seat of government? Walter Burley Griffin's winning designs responded clearly to these challenges."
Back to May 2011