Kevin McCloud tells Urban Realm self building can foster better communities
May 13 2011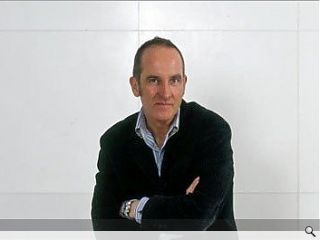 TV personality Kevin McCloud has spoken to Urban Realm of his passion for self build in an exclusive interview to be published in June.
The Grand Designs star is on a mission to turn Britain into a nation of self builders and has set up his own development company, Happiness Architecture Beauty (HAB) to show precisely how this might be done.
McCloud said: "What we're aspiring to is the kind of community we had in Britain before the war, when people knew 20 or 30 of their neighbours, not 2 or 3."
At his Triangle scheme, Swindon, (designed by Glenn Howells Architects) McCloud is endeavouring to rekindle the pre-war spirit of share and share alike McCloud is incorporating shared kitchens, gardens and car clubs into his, but admits: "It could all go horribly wrong. People could decide to dig up the community kitchen/garden and decide to tarmac it instead but that is in a sense up to them. All we can do is provide them with the fertile ground and then what they do is build.
"People make community not developers. We can hang around and train and support, do all of those things that all developers should be doing, staying in a place and helping residents glue together and find ways of sharing what they have."
The full interview will be published in June.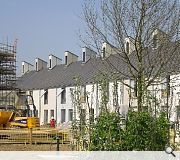 McCloud is practicing what he preaches with HAB, his own community focussed development company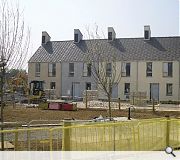 The Triangle is now nearing completion
Back to May 2011