Scottish population extends growth spurt
|
Send to friend
April 28 2011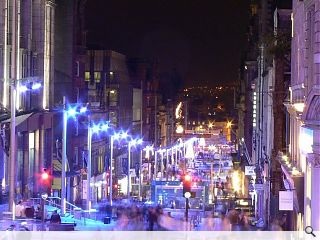 Population estimates for Scotland suggest that the country suggest that the number of permanent Scottish residents rose by 28,100 in the year to June 2010 to reach 5.22m - just 30,000 short of its highest ever recorded population of 5.25m reached in 1974.
This growth was largely fuelled by immigration with 46,100 people arriving in the country from outside the UK, the bulk of which emigrated from overseas or arrived as asylum seekers.
It is the largest number of people arriving in the country from overseas since records began in 1991-92.
Edinburgh experienced the largest percentage population increase of 1.8% whilst at the other end of the scale Argyle and Bute registered a 0.9% decrease.
Scotland's population had experienced gradual decline for 30 years since its peak, but has been on an upward trajectory since 2005.
The country as a whole remains sparsely populated relative to the UK as a whole, with just 67 people per square kilometre as opposed to 255 for Britain as a whole.
With just nine residents per square kilometre the Western Isles remain the least populated corner of Britain.
The data, published by the National Records of Scotland, is an estimate only and subject to revision.
Back to April 2011