Demolition commences on Tyne Bridge Tower
|
Send to friend
April 20 2011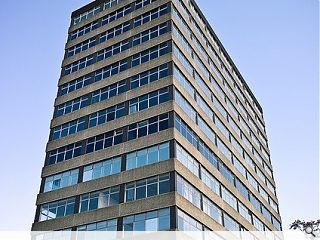 A derelict Gateshead office block is being demolished by its owners, One North East, after the abandoned structure was hit by a fire.
Prominently located adjacent to the landmark Newcastle/Gateshead road bridge the crumbling concrete block has long been regarded as something of an eyesore.
The 13 storey, 1960s monolith, currently counts the Sage and the medieval St Mary's church amongst its neighbours , but not for much longer with MGL Demolition on the scene.
There are no immediate plans for the sites development post demolition but the site is being lined up for a potential mixed use scheme in the longer term.
In the short term the site will be made safe and landscaped.
Image taken by David Robson
Back to April 2011