Skirmishes announce Gorbals design comp
|
Send to friend
April 19 2011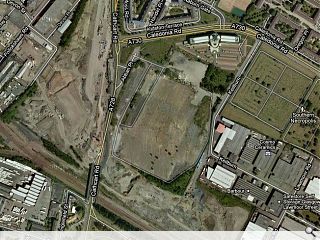 Skirmishes, a charitable company set up by a group of Glaswegian architects, has launched an open design competition for alternative proposals for the mixed use redevelopment of a brownfield site in Gorbals - currently subject to a
Cooper Cromar masterplan
.
The brief
calls for a "new urbanism" to re-establish a physical "edge" to the city centre whilst defining the newly built M74 extension.
Matt Bridgestock, a trustee of Skirmishes, told Urban Realm: "The idea behind this competition is to visualise an edge city development, whilst joining the dots between the work being carried out in neighbouring Laurieston and New Gorbals with the historic district of Govanhill."
Bridgestock added: "There are a lot of underemployed architects and designers just now and this competition affords opportunity to harness those talents."
Collaborative entries are invited from architects, urban designers, students, artists and related professions subject to a flat fee of £25 per entry.
Launching on May six an open workshop will be held at the St Francis Centre, Gorbals, where a mobile fab lab will be stationed to produce scale models.
A deadline for entries has been set for May 30, with the destination of the winners £400 cheque being publicised in mid-June.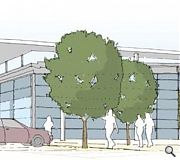 Manson Architects Tesco store has received flak for its anti urban design
Back to April 2011