Shingle House shortlisted for RIBA award
|
Send to friend
April 15 2011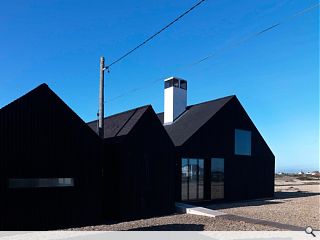 A house built from black tarred shingles on a Dungeness beach in Kent has been shortlisted by the RIBA for a possible best building award for the south east region.
Designed by Nord Architecture the monumental home harbours a warm concrete and timber finish within and is currently being let out for holidays by Living Architecture.
Brainchild of philosopher Alain de Botton, this social enterprise is dedicated to creating modern architecture which can act as holiday villas and thus educate the public on the principles of strong design.
The judging panel, chaired by RIBA south east director Steven Harding, will now deliberate upon the winning scheme prior to going public with their selection on May 19.
Images taken by Charles Hosea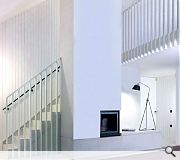 Minimalist interiors tally with the vast emptiness of the beach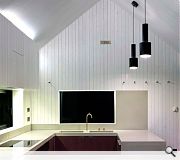 Nord have cooked up a treat for holiday makers
Back to April 2011