SPT to approve Smartcard ticketing system
|
Send to friend
April 14 2011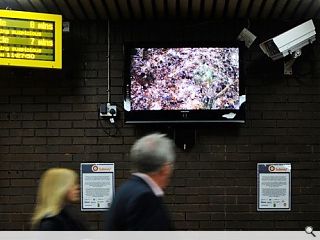 Strathclyde Passenger Transport is expected to approve plans for a new Smartcard ticketing system tomorrow as part of a wider £300m revamp of Glasgow's Subway.
The integrated ticketing system would be introduced from 2013, allowing travellers to pre-pay for their travel either online or at the station before swiping their card past a sensor enabled barrier.
It is thought that upgrading the Subway to accommodate the new breed of tickets would cost in the region of £775k.
Throwaway items such as newspapers, magazines and snacks can also be paid for using the card, which would ultimately be extended to allow passage on buses, trains and ferries.
Jonathan Findlay, SPT chairman, said: "You only have to look at how successful London's Oyster card has been to see the real benefits of smartcard ticketing to passengers.
"However, the buses and underground there are run entirely by one entity - Transport for London. The challenge for us is to bring in a system that can be utilised not just by SPT, but all operators in our deregulated transport industry."
In Glasgow transport is run by competing organisations including ScotRail, Caledonian MacBrayne ferries and First Bus.
Back to April 2011