Family lose legal fight over illegal barn conversion
|
Send to friend
April 7 2011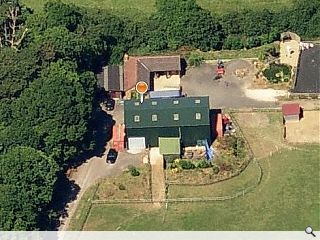 A family who attempted to circumvent strict greenbelt planning rules by surreptitiously building a £500k home within the confines of a barn have lost their legal battle to remain in the home.
Alan and Sarah Beesley will now have to relinquish the hidden Herefordshire residence after the appeal court criticised the families "dishonest" conduct.
Beesley was granted planning permission in 2001 into construct the barn but instead of filling it with hay and machinery he elected to construct a three bedroom house complete with a study, garage and gym.
Despite being entirely windowless the couple moved into the property in 2002, their subterfuge going unnoted for four years, a length of time which the couple believed acted as a limit beyond which enforcement action against planning breaches would not be enforcible.
Sadly however the Supreme Court disagreed with Lord Brown decreeing: 'His was a deliberate, elaborate and sustained plan to deceive the council from first to last. His conduct throughout was calculated to mislead the council and to conceal his wrongdoing
Hatfield Borough Council has not ruled out demolition as an appropriate enforcement action.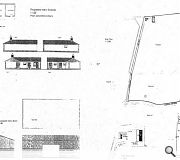 Beesley claimed to have taken up residence in the barn after becoming concerned over a spate of burglaries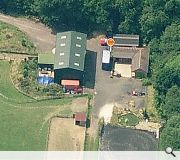 The barny plot was denounced by Supreme Court judges
Back to April 2011