Birmingham Metro expansion plans visualised
|
Send to friend
April 4 2011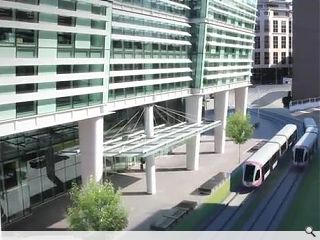 Unperturbed by the unfolding calamities in Edinburgh Birmingham is pressing ahead with an extension to its own Metro system between Snow Hill Station and New Street Station.
The 0.75 mile line will weave through some of the city's choicest real estate once completed by 2014, serving a revamped New Street station which is itself now under construction.
At present the Centro managed Midland Metro Line 1 serves Wolverhampton and Snow Hill but the city is keen to boost its public transport infrastructure ahead of construction of a new high speed rail terminus.
Thebusinessdesk.tv got their hands on this fly through animation of the planned system.
Back to April 2011