Speculative Birmingham tower plans emerge
March 11 2011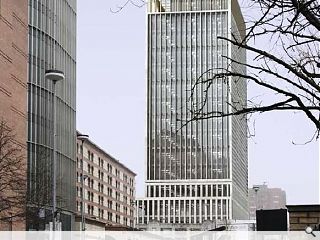 Glenn Howells Architects have submitted options for a tower of between 72m and 40m in height at 224 Broad Street, Birmingham.
Proposed by site owners Lee Longlands, the tentative towers final height will be dependent on whether the applicant plumps for a 310 bed hotel, 338 student bed space or 16,125sqm of office accommodation.
In any event the scheme will incorporate 2,200sq/m of retail to replace that lost when the existing department store is demolished.
The art deco façade will be retained however, acting as a contrast to the modernist edifice above in a similar vein to Foster's Hearst Tower, New York.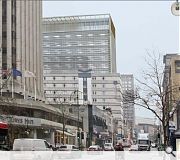 A tower is one of several options being looked at for the site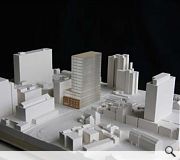 Lee Longlands are keen to extract value from their presently redundant airspace
Back to March 2011