Forest turbine plans set in motion
February 23 2011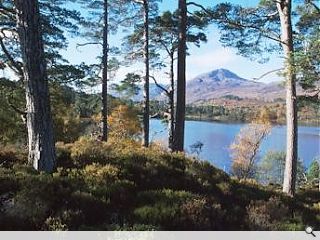 The Forestry Commission in Scotland is to team up with four separate development partners in a bid to erect a new generation of forest bound wind turbines it has been announced.
Scottish Power Renewables, PNE Wind UK, E.ON and Fred Olsen Renewables are collaborating on the venture in a bid toinvestigate ways of expanding wind power generation by up to 500 megawatts, the equivalent of 200 turbines, across the Commission's estates.
Easing the turbines path past local opposition the Commission has promised to donate £5k annually to effected communities.
The Commission currently owns around a tenth of Scotland's land areas and is keen to harness this asset to meet the countries renewable energy targets as well as raise revenue.
Over the next eight months a list of suitable wind sites will be identified prior to initiating the formal planning process.
Juliet Swann, Head of Campaigns at Friends of the Earth Scotland said "Given that some Forestry Commission Scotland (FCS) land has thin soil and high winds - conditions which are not ideal for trees, but typically great for wind turbines - it makes sense to look at other suitable uses, such as renewable energy.
"This initiative should add to the diversity of use, and increase returns for the public, as long as it is developed taking proper account of complementary forestry, public access and biodiversity interests."
Back to February 2011