Credential goes public with Charing Cross tower
February 9 2011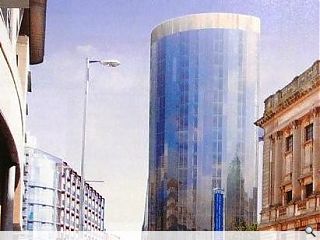 Credential Charing Cross Ltd has submitted plans for a 20 storey tower at 359 Bath Street, Glasgow.
Known as the Venlaw Tower, the scheme comprises a curving façade of reflective glass curtain walling, concealing 83 one and two bedroom flats.
It is designed to repair the ragged streetscape around Charing Cross with pavement hugging retail and creates a vertical focal point to the M8 corridor.
Speculative studies into roofing over the M8 have proved fruitless however, there is insufficient air space to prevent an impediment to traffic. A raised deck was considered in light of this but such an approach would present its own complications for pedestrians.
ZM Architecture, the designers behind the scheme, stated: "The proposal closes an open undefined corner and responds to the curve of both Tay House and the drum of the Mitchell Library frontage.
"The form becomes an expressive curve that works as a counterpoint to the formal rectangular repetition of the Seifert Tower."
Not all of the 40 odd souls who attended a public feedback session on the plans could be considered prospective tenants however.
One critic opined on a feedback sheet when asked if they would consider moving in: "It would make me sick and suicidal and remind me daily of why cities are portrayed as hells."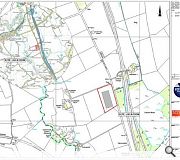 A procession of schemes, all of which have come to nought, have been tabled for the site since 2004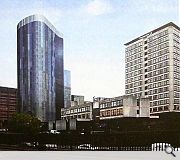 The residential tower replaces a previously consented commercial scheme
Back to February 2011