Egyptian Halls public consultation announced
February 8 2011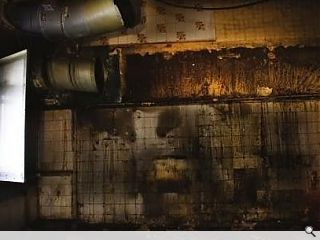 Derek Souter, the larger than life figurehead of Union Street Properties and Union Street Investments is to host a public consultation into the future of the
Egyptian Halls
on February 23 at The Lighthouse.
Titled Restore & Regenerate OR Rebuild & Regenerate the event will solicit opinions from interested parties as to how the structure, said to have suffered further damage during the recent severe weather, can be saved.
Souter said: "I have called the meeting so everyone realises the potential danger of this building being lost.
"I want them (stakeholders) to come along and listen to what is being said about the project rather than try to ignore it and hope it is left to someone else to sort out.
"Everyone talks a good game about preserving Greek Thomson buildings but very few people put up the money that is required."
Back to February 2011