Strathclyde Homes bid to revise Finnieston residential consent
January 31 2011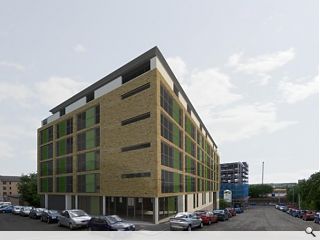 Strathclyde Homes in partnership with Acanthus Architects have submitted the latest student housing application to land on the desks of Glasgow City Council's planning department.
The scheme supersedes a prior residential consent made by Strathclyde homes in 2007, with the Riach Partnership.
Located at the junction of Gilbert Street and Teviot Street on land once occupied by an industrial unit, the scheme will provide 36 individual flats aimed at the student market.
The £4m development will be clad in grey/white rendered blockwork, brick and aluminium coloured infill panels.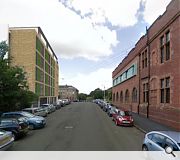 The corner site has been cleared in anticipation of development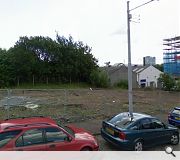 The scheme is located in an area of transition between industrial and residential use
Back to January 2011