RGI reveals drawing competition winners
January 21 2011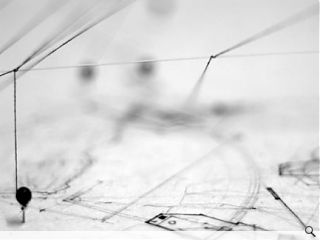 The Royal Glasgow Institute has staged the first in what is to become an annual drawing competition after the organisation's Bill Frame got behind an initiative to prevent drawing from becoming a dying art.
Alan Dunlop was on hand at the Glasgow Art Club to doll out the honours, watched by fellow judges Tom Elder, Gary Johnson and Jeremy Armitage.
Taking to the stage Dunlop quoted Alvar Aalto, "God created paper for the purpose of drawing architecture on it. Everything else is at least for me an abuse of paper," as he addressed the crowd of drawing enthusiasts assembled to witness the presentation ceremony.
The renowned draughtsman then launched an attack on "super realistic CGI" which has, he noted, "supplanted the drawing as a tool of visualisation."
Observing that you no longer see drawing boards and set squares in architecture schools Dunlop, himself a part time lecturer, stated that students had become "reluctant" to draw and harbour a "phobia to pick up the pencil". The architect added "you can never recreate the spirit of a drawing" with CGI.
That being said an impressive 95 entrants put pencil to paper, despite the Christmas convulsions of the Royal Mail, the quality of which were described as "generally really good, the winners exceptional."
Falling into the latter camp were two entries Dunlop described as "polar opposites of what I'd describe as draughtsmanship." A joint award handed to Michal Supron's 'Cathedral' and Niall Patterson's 'Emergence and Locomotion'.
Sadly Supron's "masterly" work is still being photographed but Patterson's surreal sculptural drawing literally stood out amongst the two dimensional fare elsewhere on show. Dunlop remarked of the mistake free nature of the piece: "I have to admire his bottle, I'd never have drawn in ink directly onto water colour paper."
Meanwhile Patricia Cain, part time curator of the Kelly art gallery, voted with her wallet and purchased Villa Chiericati, by Hutchison, for £175.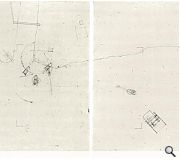 A spiders web of threads and beads snake there way above the surface of the drawing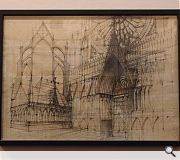 Michael Supron's work was likened to that of an experienc3ed draughtsman of the old school
Back to January 2011