Aberdeen fish health facility opens its doors
January 14 2011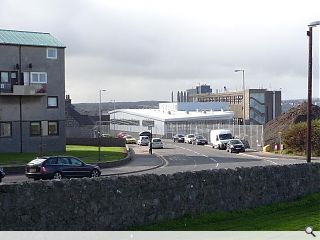 Fisheries Research Services (FRS), the Scottish Government's national reference laboratory for fish health, has opened a new research facility in Aberdeen.
Designed by Architon the
Fish Vetinary and Aquaria
accommodates 3,000sq/m of specialist laboratories purpose built for the study of fish diseases.
FRS manages the centre to protect, sustain and improve the health of wild and farmed fish populations and claims its new home will bolster its reputation as an international centre of aquaculture science..
Extensive landscaping on the site surrounds together with the use of granite and Scottish larch are intended to integrate the laboratory with its prominent setting Aberdeen Harbour.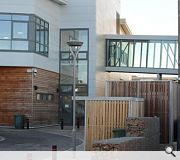 Multiple walkways and bridges integrate the new and old wings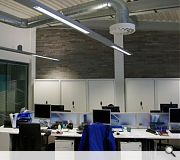 Natural materials are employed for feature set pieces
Back to January 2011