Pickles reigns in councils over Empty Dwelling Orders
January 7 2011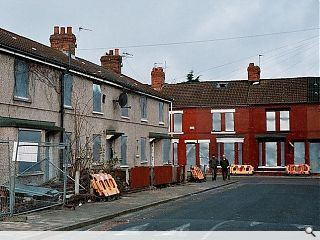 Communities secretary Eric Pickles is to curb "heavy handed" local authority powers to seize empty homes following a number of high profile cases, including that of a council threatening a woman who was caring for a relative abroad with reposession.
Previously councils had the right to confiscate property which had lain vacant for only six months but this will be extended to two years in a bid to protect the rights of homeowners.
Empty homes must also be boarded up and a proven target for vandals, squatters or other anti social behaviour before any Empty Dwelling Management Order can be invoked.
David Ireland, chief executive of Empty Homes, an independent charity, supported the move. "We are pleased that the power has been retained. It has proved useful as a tool of last resort for councils. The amended regulations will not affect many cases as the power is generally only used in extreme cases which already meet the new amendments."
The legislation had been designed to address acute housing shortages in England but only 44 were issued since its introduction in 2006, despite there being an estimated 750,000 empty homes in the UK.
Image taken by SomeDriftwood.
Back to January 2011