Portrait Gallery refurb puts work horses in the picture
December 29 2010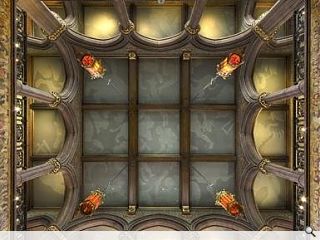 The Scottish National Portrait Gallery is in the throws of a £10.8m redevelopment project which will see the arts and crafts styled interiors of the Robert Rowand Anderson designed gothic pile.
Known as "Portrait of the Nation" the initiative aims to restore previously hidden interiors, accommodating the display of many more works of art together with enhanced education and visitor facilities.
That process is seeing false ceilings and walls removed to return the structure to a condition closer to Anderson's late Victorian ideal, an enterprise which has already thrown up some surprises.
BAM Construction workers unearthed a lucky horsehoe during excavation works on site, an artefact he believes could be directly related to the original1885 construction works, slipping from the hoof of a horse used to transport building materials.
Jeff Thornton, project manager with BAM, said: "We found cavities and trenches that were not indicated on plans, disused ducts, chimney flues and chambers. Where possible we've taken advantage of these discoveries because part of our ambition is to hide all the mechanical and electrical services for the building that are now visible and quite an eyesore. That horseshoe turned out to be a symbol of good fortune in that respect."
The gallery is scheduled to reopen in August 2011.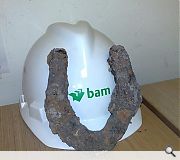 BAM are putting real horsepower into the build
Back to December 2010