A+DS outline "creative regeneration" of Spiers Locks
December 2 2010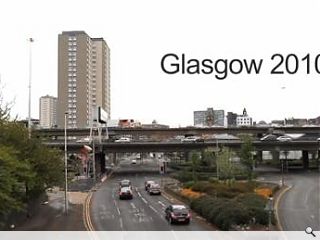 Architecture + Design Scotland, working with David Barrie and Associates, has published an action plan dubbed "
Growing the People
", designed to examine the role art and culture can play in the regeneration of the Spiers Locks area of Glasgow.
The central thesis of this piece is that people, rather than buildings, are the primary means of regeneration and explores how an environment can be created that empowers people to get involved.
This has seen a series of workshops take place which have brought together local businesses, arts organisations, planners and architects to piece together a sustainable blueprint for the area.
Diarmid Lawlor, head of urbanism at A+DS, said "'Growing the People' suggests Speirs Locks builds upon the activity of its existing cultural industry tenants around the themes of 'creating, making and doing: the production of ideas, goods and services that have social, creative and economic value, a place for new social businesses, provision of studios and workspaces for creative industries and new community enterprise."
The canal district already plays host to a number of creative enterprises and is subject to a masterplan prepared by 7N Architects.
Back to December 2010