Oberlanders secure Edinburgh student housing permission
November 22 2010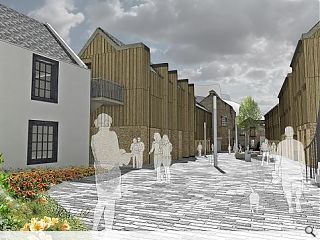 Oberlanders Architects has secured planning permission for a £15m student hosuing development on behalf Watkin Jones and Son Ltd.
Located in the heart of Edinburgh's Old Town the 300 bed development will be known as Sugarhouse Close, owing to a former sugar refinery which operated on the site from 1752 to 1868.
The proposals retain a number of existing buildings within the site whilst enhancing accessibility via a new courtyard and close leading from the Royal Mile, exposing to view the Brewhouses and kilns which latterly occupied the site.
A construction start is pencilled in for December 2010 for completion in July 2012.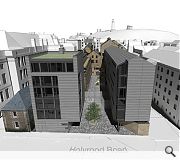 A series of design discussions were held with interested parties to ease approval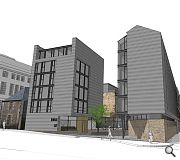 An expanse of grey dominates one gable, described by planners as reflecting the gable forms of the wider area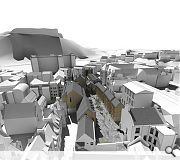 Sugarhouse Close is one of the first approvals under the new Planning Scotland Act
Back to November 2010