Chapman proposes Edinburgh College of Art extension
October 29 2010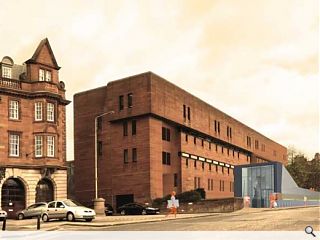 A gallery extension for the Edinburgh College of Art is in the final stages of a 3m funding bid.
Oliver Chapman Architects has already secured planning permission for the space is intended to engage and enthuse the wider public by showcasing cutting edge design.
It will provide state of the art facilities for curators, students and living artists to explore painting, fashion, sculpture, intermedia art, jewellery, textile and product design.
This will be achieved within a building which enhances the colleges street frontage, knitting into a 'cultural corridor' linking the Usher Hall to the Talbot Rice Gallery.
Back to October 2010