Don't worry, be happy
October 18 2010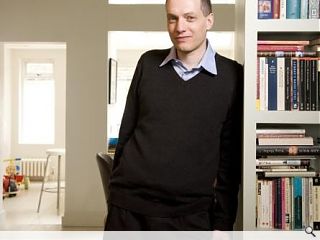 If autumnal blues are beginning to get you down then the Novemnber issue of Urban Realm could be just the tonic as we investigate happiness, that elusive state of mind which we all seek to attain but which we can acquire only fleetingly, at best.
With Wayne Hemingway providing the lead as guest editor and with heavyweight intellectual hitters on board such as Alain de Botton we are seeking to flesh out the 'Architecture of Happiness' with your top five reasons to be happy.
So what puts a smile on your face, Christmas? Winter lights? A new commission? Economic recovery or friends and family?
At a time of austerity, darkening skies and Carbuncle awards we are all in need of a swift pick me up so drop us a line at
john.glenday@carnyx.com
and let us know what gets you out of bed in the morning.
The top 20 suggestions will be printed in the November issue of Urban Realm so chin up, be happy!
Back to October 2010